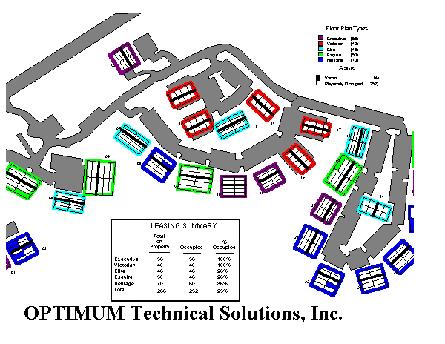 OPTIMUM Technical Solutions, Inc. (OTS) offers three types of training, In-Class, On-Site, and Online in custom or standard courses. We provide introductory, intermediate and advanced MapInfo training, introductory training in programming with MapBasic or MapXtreme, Geocoding with MapMarker, training in CallingAreaInfo, Vertical Mapper, AnySite and TargetPro.
In-Class Courses: In-Class MapInfo training is a course with up to 12 students from different companies held at one of our regional facilities in Atlanta, Georgia or Orlando, Florida.
On-Site Courses: On-Site MapInfo training is conducted at your site or some other location with students from your company. Your company is to provide all equipment for the training. OTS will provide the software and course workbooks, if applicable. Advantages to purchasing on-site courses are they can be scheduled at your convenience; the more students you register, the lower the training cost; and the course can be customized using your data.
Online Courses OTS also offers online courses via the web. This training is conducted via the web with a live instructor. Pricing for these courses are the same as for the In-Class Training sessions if students opt to attend a course from our standard schedule of classes. Our standard schedule can be accessed here: www.e-OTS.com/calendar/training.html. Online courses can also be scheduled at your convenience.